A virtual one day event to address the post COVID-19 environment.
Recovery

,

Strategy

,

Leadership

.
Future Focus brought to you by VMC, BOSS and BPIF is a one day online event for the business supplies, printing and creative digital industries driven by the immediate concerns of coping with the current challenges of emerging from lockdown and planning the way ahead.
The COVID-19 pandemic has drastically altered the business landscape and each industry while facing individual challenges is experiencing the effect of generic trends which have been accelerated by this crisis. The future of work, a greater focus on health and a completely digital native, socially distanced, mass consumer.
As a collective we have gathered the best speakers cross sector to share inspirational ideas and practical foresight. Case studies of innovation throughout COVID-19 will combine tangible business solutions with examples of inspiring leadership. Panel sessions to debate the way forward for each sector are featured and we encourage our audience to join this debate.
We've put together a handy video to help you navigate your way around the Hopin platform, so you can get the most out of the experience.
Jonathan Geldart
Jonathan is an international speaker who stands by his mission to help equip directors of all organisations with the tools to be resilient and agile in their response to a fast changing world.
Considering the current pandemic he will share his thoughts on global trends the crisis has amplified, his survival techniques from the board room to an arctic trek and the emerging importance of Generation Alpha.
Felicity Burch
CBI Director of Innovation and Digital
Felicity led the CBI's successful campaign for the Government to commit to a target for R&D expenditure, as well as agenda-setting work on technology adoption. She is perfectly placed to comment on COVID-19's impact on the acceleration of the speed of technology adoption. Attendees will learn how to create the conditions that enable businesses to come up with new ideas, invest in R&D and adopt new technologies… FAST.
James Sommerville
Founder of 'Known Unknown' – former VP Global Design, The Coca-Cola Company
Over 5 years James rebranded many iconic global beverages including all of Coca Cola's 'billion dollar brands'. Calling in from Atlanta, and with a blend of global success and Yorkshire realism, he will share a unique perspective of how brands and companies can differentiate themselves in the recovery from the COVID-19 pandemic.
Adrian Odds
Director of Strategy & Market Propositions, Communisis
What factors really contribute to great customer experience and a higher NPS (Net Promotor Score)? Adrian will consider the new completely digital native, socially distanced, mass consumer that COVID-19 has created and explore how to use Artificial Intelligence to cut through the noise ensuring the optimum customer experience for increased revenue growth.
Simon Drakeford
Simon is CEO of The EO Group which leverages a proprietary e-commerce platform to target small to medium sized businesses in the Office Supplies industry. Through trading their direct channels such as Euroffice and partnering with resellers through Office Power, over the last decade, group revenues have grown from £18m to £50m. As well as Chairing the BOSS Federation, Simon is the Chairman of 15Gifts, a TMT focused software business in Brighton. He has a Henley MBA. Simon will chair a discussion with leading industry figures on the Future of the UK business supplies sector post COVID-19.
Steve Haworth
Steve began his career in the £18bn business supplies industry selling typewriter ribbons and telex rolls. After 7 successful years at I.S.A, during which he set up a reseller subsidiary in France and created the first Public Sector Division, Steve joined Kodak to help launch their digital camera & supplies imaging business in the UK & Ireland. Steve spent 7 years at Kodak in the UK and Europe, during which time digital sales grew to over $1bn. In 2009 Steve accepted a position in what is now EVO as Managing Director of the Direct Sales channels. This role was gradually widened to include responsibility for all of EVO's Trading channels. Steve was appointed to the position of Group CEO in April 2016. He will participate in the 'Future of the UK business supplies industry post COVID-19' panel.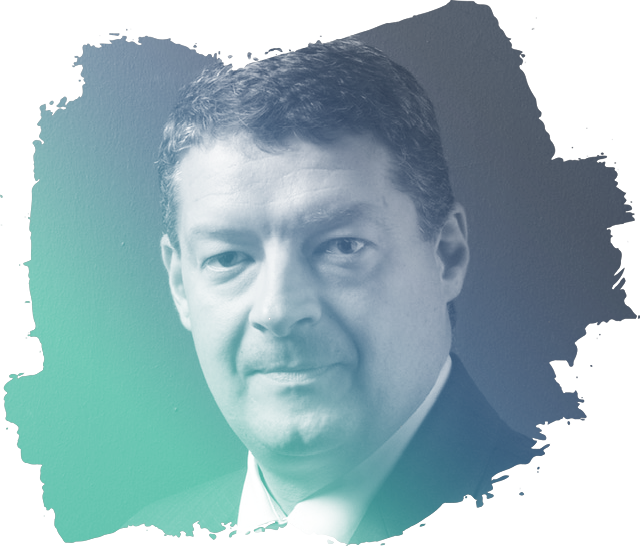 Beth Wright
Vice President of Sales, Americas - Fellowes Brands
Beth Wright is a high energy, results-driven, office products executive who currently serves as VP of Sales, Americas at Fellowes Brands. She is responsible for the Business Products Channel for the company. A 20+ year veteran of the office supplies business, Beth is a very high profile figure with considerable industry experience in a number of channels, both in Europe as well as in her homeland USA. In 2017, while serving as Bi-silque's Chief Commercial Officer, Beth was named Professional of the Year by the judging panel for the prestigious European Office Products Awards.
Jasper de Tarr
California-based consultant and creator of live immersive XR experiences, creating characters and environments for clients like Google, Twitter and Disney, with projects published in Forbes and Vice.
Alex Tatham
Managing Director - Westcoast Limited
Alex has been in the UK IT Distribution channel for 25 years. With a degree from Durham University in Zoology, Alex qualified as a Chartered Accountant with Ernst & Young in 1987. Alex joined newly listed Ideal Hardware in 1995 and served time as Head of the Ideal Institute (training), Head of European Sales, Commercial Director and UK Managing Director before joining Westcoast as Sales & Marketing Director in 2008. He was promoted to Managing Director in 2014. Theale based Westcoast were a £700m business in 2008 and now boast sales of £2.8bn (y/e 31 Dec 2019). The business is the UK's largest distributor of HPI, HPE, Microsoft, Apple, Lexmark, Lenovo as well as printer supplies and spares. This year (2020) the business will do over £3bn. Westcoast is the current HPE Global Distributor of the Year and is 18th on the Sunday Times Top Track list of privately owned UK companies. Alex is always lively, unafraid to express an opinion and has been voted IT Channel Personality of the Year. He will participate in the Future of the UK business supplies sector post COVID-19 panel.
Andrew Cooper
Lord Cooper of Windrush, presented by Pimento
Andrew Cooper, pollster, is founder and President of the London-based research and strategy company Populus, part of Populus Group, which won MRS Operations Award for Best Data Solutions 3 years in succession. He was Prime Minister, David Cameron's, Director of Strategy. He is a frequent commentator on UK and global politics on broadcast media and in print & is a visiting lecturer at the London School of Economics and St Antony's College Oxford. He will talk on 'Critical Knowledge – making sense of big data to predict the future'.
Steve Hilleard
Chief Executive Officer, Office Products International (OPI)
Steve Hilleard is Chief Executive Officer of Office Products International (OPI), a media organisation dedicated to providing a wide range of information, products and services to the global office supplies sector. The company's flagship title OPI, produced ten times per year, is distributed in print and online to industry participants in over 100 countries. Published since 1991, OPI provides monthly analysis of industry trends and news, and daily coverage of the sector's most influential companies, executives and products. OPI also publishes Independent Dealer magazine, the leading monthly publication for the US business products industry. Steve will host a global panel who will consider the effects of the pandemic on the business supplies industry around the world and the different approach each country is taking on the road to recovery.
Sabine Geldermann
As Director of the largest printing technologies exhibition in the world, Sabine has a unique international perspective on the world of print. drupa provides crucial impulses for print, media, packaging production, and industrial applications – ahead of drupa April 2021, Sabine will present how the world's leading trade fair for printing technologies creates outstanding networking opportunities and potential for excellent business dealings. This is where innovations are brought into the market, new business models are developed, and new partnerships are formed. drupa 2016 – 260,000 visitors from 183 countries.
Michael Makin
Executive Vice President, PRINTING United Alliance
Michael Makin was appointed Executive Vice President of PRINTING United Alliance on May 1, 2020 following the merger of Printing Industries of America and the Specialty Graphic Imaging Association. He previously served as PIA's President and CEO for almost 20 years. Born and raised in Montréal, Canada, Mr. Makin attended Carleton University in Ottawa where graduated with honors with a degree in Journalism. He also holds an MBA from the University of Phoenix. After a brief stint in journalism and as a public affairs officer with the Canadian government, he began his career in association management more than 30 years ago. Prior to joining Printing Industries of America, Mr. Makin was President of the Canadian Printing Industries Association and for almost 10 years served as an executive with the Canadian Construction Association. He has served as the Chairman of the World Print and Communications Forum, based in Brussels, since 2008.
Beatrice Klose
Secretary General, Intergraf
As secretary general of Intergraf, the European Federation for Print and Digital Communication, and of the World Print & Communication Forum, Beatrice has expert knowledge of the graphical industries sector.
Together with her Intergraf team Beatrice works on European policies affecting the printing industry and ensures that the graphic industry's voice is heard at EU level. She works on the development of ISO Standards, organises large international conferences and exhibitions for the security printing industry and contributes to the certification for security printers.
She studied Business administration as well as European Studies and International Management in Germany and France. Beatrice is German and has worked and lived in France, Germany, the US and Belgium.
Mehjabeen Patrick
Chief Financial and Operations Officer, Creative England
Mehjabeen has some revealing insights to share about how truthfulness wins and just how to present a successful creative pitch – winning business, funding or an equity investment. She is Creative England's Chief Financial and Operations Officer, responsible for the implementation and running of all operating functions across the company. With extensive experience as a Finance Director, Mehjabeen oversees all investment activity for the company and has a keen interest in growing its commercial activities and diversifying its income streams.
Roger Marsh OBE DL
Chair of the Leeds City Region Enterprise Partnership (LEP) and NP11
Roger Marsh has been Chair of the Leeds City Region Enterprise Partnership (LEP) since 2013 and during that time has led the LEP through a period of significant transformation, including securing the country's largest ever Local Growth Deal with Government. Roger chairs the recently formed NP11 which brings together the 11 Northern LEPs to work with the Northern Powerhouse Minister to support the Government's vision for the Northern Powerhouse. He also chairs the Northern Powerhouse Investment Fund Strategic Oversight Board and the European Structural & Investment Fund Local Sub Committee. Before joining the LEP, Roger was Senior Partner at PwC and boasts over 30 years' experience in the private sector. In 2015, he was awarded an OBE in the Queen's birthday honours list for Services to Business and the Economy.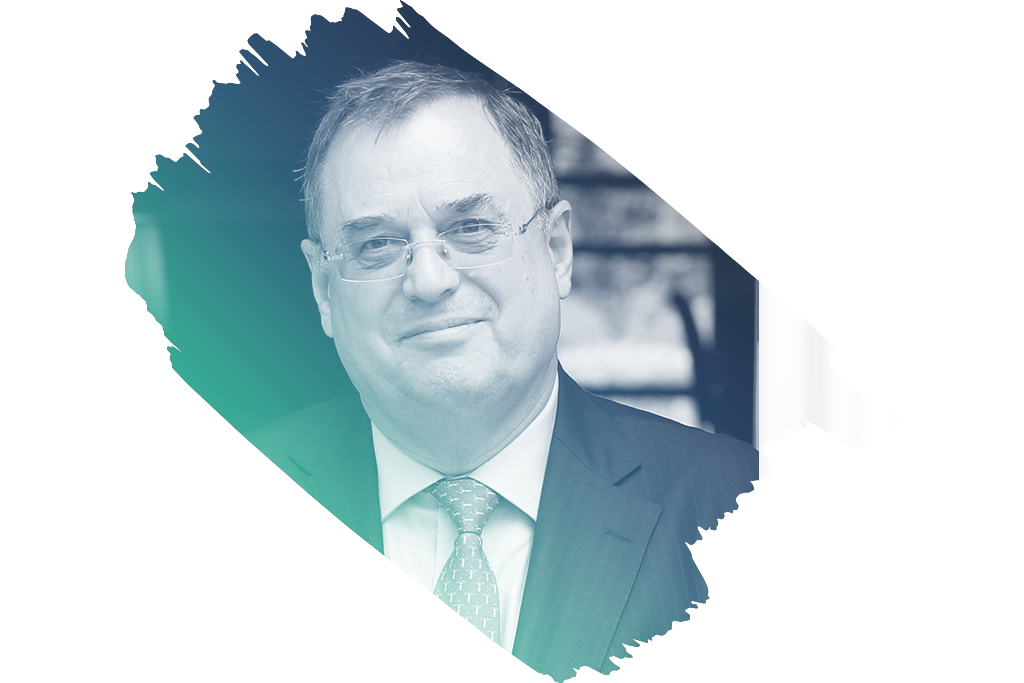 Eve Roodhouse
Chief Officer Economic Development, Leeds City Council
Eve leads on Economic Development at Leeds City Council where she is responsible for bringing forwards the delivery framework for the city's Inclusive Growth Strategy. Eve also leads on economic policy, business growth support, inward investment and visitor economy. Eve is a member of the Leadership Group of the Chamber of Commerce and a Director of North Invest. Prior to joining Leeds City Council Eve worked for NHS Digital where she established a nationwide implementation team to support the delivery of major national IT programmes across health and care. She remains passionate about all things digital and the potential that the digital revolution brings for people and businesses. When she is not at work Eve enjoys running with her local running club, Harrogate Harriers, and spending time with her family.
Brad O'Brien
Brad O'Brien is CEO of Office Choice, Australia's leading and longest-established office products dealer group. Since joining the business in late 2012, he has used his business prowess and vision to drive the group to seven consecutive years of growth. During this time, Brad has overseen its transformation from a traditional buying group to a leading branded business solutions provider. Brad's passion is the support and championing of the independent dealer channel and the significance of the role they play in the SME sector and local communities across the country.
Anna Chalmers
Supplies and Transactional Print Channel Sales Director, HP Inc
As Supplies and Transactional Print Channel Sales Director at HP Inc, Anna is responsible for the sales of supplies and transactional print through reseller partners across the UK and Ireland. She is responsible for delivering circa $500M in revenues PA through the channel. Over her 30 year career at HP, Anna has held a number of leadership roles spanning UK&I and EMEA regions and across a variety of functions, including distribution, reseller and retail channel as well as category and business development. She has through her career managed in various capacities all key sectors of HP's business, including, print, supplies, PC, projector and storage products. She will participate in the 'Future of the UK business supplies industry post COVID-19' panel.
THANK YOU FOR ATTENDING FUTURE FOCUS
Featured Artwork by: Ralph Mann, Visual Content Specialist: illustration and live graphic recording, Purple Heron Communications